As independent hearing aid audiologists, we have been established on Harley Street for over 25 years.  At Harley Street Hearing we know that customer care is fundamental to a successful audiology clinic.
Having a hearing loss can be isolating and hard to accept, because of this we treat every patient with care and understanding and pay particular attention to their individual hearing needs.
The majority of our patients come to us by recommendation or by referral from some of the most well-known ENT specialists in the UK. We also accept referrals direct from your GP and as we are registered with the Health and Care Professions Council, we can even accept self-referrals.
As we are completely independent we will choose hearing aids which specifically match your personal requirements.  We work with all the major hearing aid manufacturers in the UK.
"I can't praise Harley Street Hearing enough, 5 star service, everyone is always very polite, very efficient and quick, and always willing to help me in any way possible" John Grafftey-Smith
For other patient reviews please click here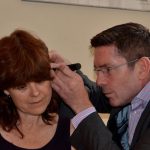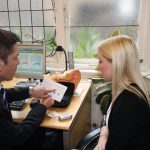 We are accepted providers of hearing health care by all the major providers.
---
Harley Street Hearing are London's leading independent hearing clinics and are the most successful Lyric Centre worldwide. Established for 25 years, all our staff are highly skilled audiological practitioners who are trained in healthcare provision.  As we are registered with the Health Professions Council, we can accept self-referrals, or referrals direct from your GP or from Ear, Nose and Throat specialists across the UK.  So whether you want advice on hearing loss or protection call 020 7486 1053 or click here to email us.