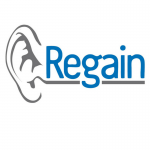 UCL Ear Institute Collaboration
Harley Street Hearing is honoured to be working in collaboration with the evidENT research team at the UCL Ear Institute on the REGAIN (REgeneration of inner ear hair cells with GAmma-secretase INhibitors) study. The aim of this study is to test a new drug that may be able to treat sensorineural hearing loss. This is the most common form of hearing loss, which can be caused by damage to the hair cells lining the inner ear. Harley Street Hearing is one of the sites helping to identify potential participants for the REGAIN clinical trial.
If you would like to become involved in this research study, please contact us for more information.
---
Harley Street Hearing are London's leading independent hearing clinics and are the most successful Lyric Centre worldwide. Established for 25 years, all our staff are highly skilled audiological practitioners who are trained in healthcare provision.  As we are registered with the Health Professions Council, we can accept self-referrals, or referrals direct from your GP or from Ear, Nose and Throat specialists across the UK.  So whether you want advice on hearing loss or protection call 020 7486 1053 or click here to email us.