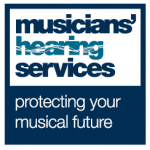 Musician's Hearing Services – based at 129 and 9 Harley Street – 020 7486 1053 – 25 years of serving the entertainment industry. We are passionate about the specific hearing needs of musicians and entertainment industry personnel and work closely with the Musicians Union and the British Association for Performing Arts Medicine.
We provide a range of tailor-made services including advice on hearing protection, on-site noise assessments, and specialist technology for those affected by hearing loss. Our clients are wide ranging from The Royal Opera House and numerous West End Musicals to a host of well-known bands, DJ's performers, sound engineers, TV presenters as well as festival and club-goers.
---
Harley Street Hearing are London's leading independent hearing clinics and are the most successful Lyric Centre worldwide. Established for 25 years, all our staff are highly skilled audiological practitioners who are trained in healthcare provision.  As we are registered with the Health Professions Council, we can accept self-referrals, or referrals direct from your GP or from Ear, Nose and Throat specialists across the UK.  So whether you want advice on hearing loss or protection call 020 7486 1053 or click here to email us.