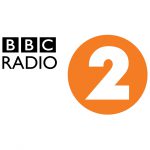 Listen to us on Radio 2
Jack Stancel-Lewis on Jeremy Vine discussing the rare symptoms and diagnosis of Superior Semicircular Canal Dehiscence Syndrome – which is where a person's own speech or other self-generated noises (e.g. heartbeat, eye movements, creaking joints, chewing) are heard unusually loudly in the affected ear.
Matthew Allsop from Harley Street Hearing on BBC Radio 2
Paul Checkley talks to Radio 2 about the Phonak Lyric hearing device
Harley Street Hearing are proud to be the first UK clinic to introduce Lyric – the breakthrough hearing aid  which requires no handling and remains in your ear 24/7.
Lyric is inserted deep inside the ear canal by our specially trained hearing healthcare professionals and can stay there for up to three months even in the shower and while you sleep.
Harley Street Hearing played an integral part in the introduction of the Lyric hearing system into Europe and are the first and most experienced Lyric centre in the UK.
Call us on 020 7486 1053 to book your comprehensive Lyric assessment – you too could benefit from effortless, invisible hearing 24/7.
Find out more about Lyric by visiting our dedicated pages below…
---
Harley Street Hearing are London's leading independent hearing clinics and are the most successful Lyric Centre worldwide. Established for 25 years, all our staff are highly skilled audiological practitioners who are trained in healthcare provision.  As we are registered with the Health Professions Council, we can accept self-referrals, or referrals direct from your GP or from Ear, Nose and Throat specialists across the UK.  So whether you want advice on hearing loss or protection call 020 7486 1053 or click here to email us.