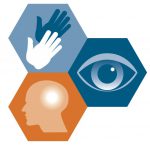 Hearing Loss Awareness on-line course
This short course is aimed at anyone who interacts with those with a hearing loss or are deaf, who wishes to have a deeper understanding of the issues they face and Deaf culture.
Participants of the short course will enable organisations to be better equipped to meet the needs of deaf people and people with a hearing loss.
It will also help you understand what access support this group of people may need.
The course will look at how deafness affects people in different ways by exploring real life examples, giving you an insight into Deaf culture, identity and sign language.
It uses videos to let you see people communicating, which will help you understand the different methods of communication in practice.
You'll also learn about causes of deafness and assistive technologies that can help to provide equal access.
Launched by DCAL (Deafness, Cognition and Language) Research Centre, UCL (University College London) the course is entirely self-directed and online, so you can study at your own pace.  For full details on the course and how to sign up please click here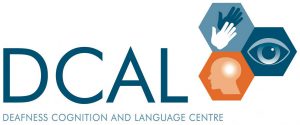 ---
Harley Street Hearing are London's leading independent hearing clinics and are the most successful Lyric Centre worldwide. Established for 25 years, all our staff are highly skilled audiological practitioners who are trained in healthcare provision.  As we are registered with the Health Professions Council, we can accept self-referrals, or referrals direct from your GP or from Ear, Nose and Throat specialists across the UK.  So whether you want advice on hearing loss or protection call 020 7486 1053 or click here to email us.